---
About us
Jacksons specializes in the best of Scandinavian and international vintage design 1900 - 2000 with main focus on Scandinavian classics.
Jacksons is a leader in twentieth-century international vintage design, with a main focus on Scandinavian classics. Celebrating over three decades in Stockholm, Paul and Carina Jackson have earned a reputation for providing an unparalleled standard of quality and expertise in the field.

The warehouse and showroom in Stockholm features an eclectic mix of design pieces at the crossroads of various historical movements. The character of our uniquely crafted and rare pieces results from our deep respect for natural patina and original wear. The website is but an introduction to our extensive collection.

Our Berlin gallery space, launched in 2007, is appropriately situated in the heart of the city in the "Galerienhaus" along-side many of Europe's leading contemporary art galleries. This satellite location provides an expanded platform to experiment with new forms of exhibiting historical design and to maintain its vitality.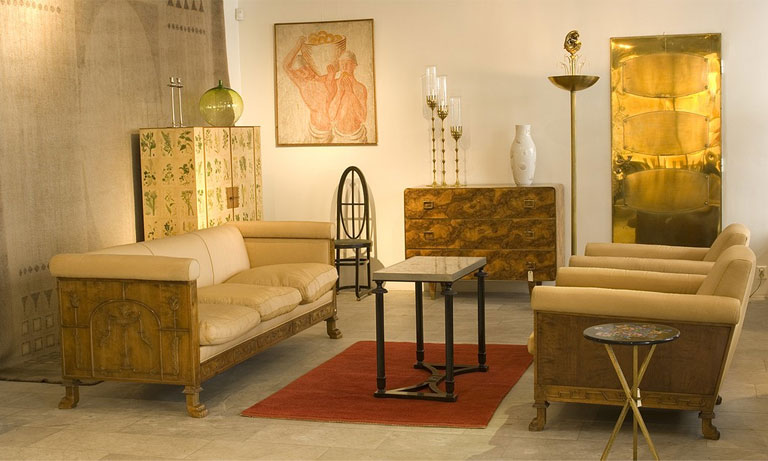 ---
Exhibitions
2015
February: ASSEMBLING — GONZALEZ HAASE AAS / JACKSONS
2014
November: Swedish Grace
June: Nordic Light
March: Encounters with Aalto
2013
September: Poul Kjaerholm
October: Jacksons at Asprey London
June: Design Basel
March: The Cabinet Maker
2012
September: Alvar Aalto
June: Design Basel
March: In Order of Appearance
2011
September: Berlin Autumn Exhibition 2011
June: Design Basel
April: Spring
2010
November: Ursa Major
2009
September: Bruno Mathsson
2010
April: Suomi
July: Villa Mont Blanc
February: Finn Juhl
June: Design Basel
2008
December: Black
August: Josef Frank
May: Scandinavian Architects
---
Links
---